WH HOME BY MIDNITE AHA# 624066 foaled 5-29-06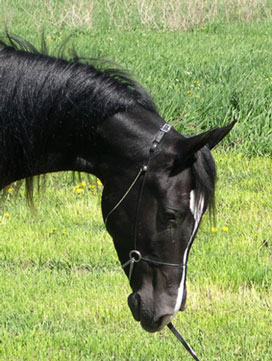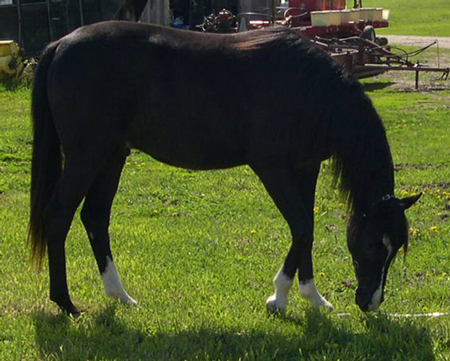 SOLD!! Beautiful black gelding, star, strip & 3 socks, sweet disposition, imprinted, leads, picks up feet, clips, and is handled daily. As with the other three full siblings, he will make a very sharp western pleasure prospect with his coloring. Homer's dam, Moondancer is "The Super Horse" with the most willing dispostion and practically bomb proof, traits that she has passed on to her foals. He is Bask bred (5 crosses).
THANK YOU MARY FRANCES FLANDERS, DUBLIN, GA!
AAF Kaset+ (Aladdinn X Kaseta)
Opus One+
Basrina (Bask++ X Sir WMS Csarina)
WH Home By Midnite

AHA# 624066

Foal 5-29-06

One Midnite Dream
Bey Ninja (Bey Shah+ X Zar Hallisa)
Zaahim Haalim
MS Dream On (MS Santana X Dream Dancer)
Baskin (Bask++ X Ga Zima++)
Baskins Supreme
La Crescenda (Llano Grande Conquistador)
RR Moondancer

Tartis (Takara Raffon++ X Takara Riftisa)
Miss Tartis
Sabbatha (Nusabre X Bint Sabba)