In Memory of
RK Macho Man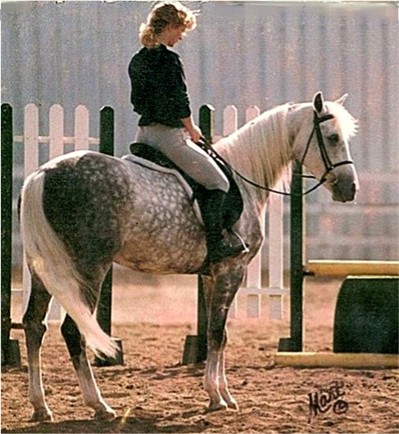 Dreams of happy trails and fond memories.
My Soul Mate (that once-in-a-lifetime horse).
Great teacher and student.
You were always willing to learn and ready to go.
If I could envision it, you would do it.
You saw me through a lot, Friend,
And were always a warm back, a strong shoulder,
With soft nuzzles of encouragement.
I will miss the Dressage Tests, the trail rides,
and the wonderful moments shared.
May you run free in greener pastures!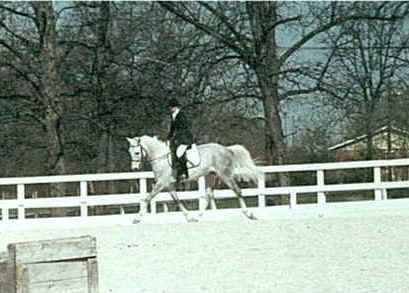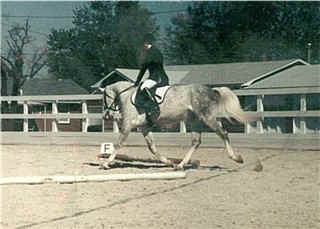 Lori and Mach warming up for their Second Level Dressage Test at William Woods University, where they trained, and Lori graduated with a Bachelor of Science in Equestrian Science and Business Administration.